Chemical and Laser peeling - Facial wrinkles correction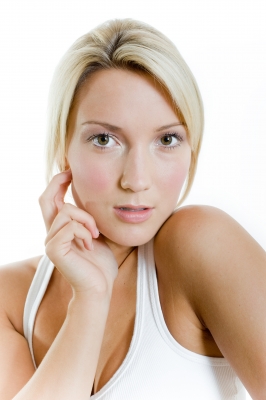 As time passes heredity, exposure to sun irradiation, smoking, unbalanced nutrition contribute to the appearance of 'expression wrinkles' (thin wrinkles around the eyes and mouth, forehead and cheeks), which are signs of endogen ageing and photo ageing.
Chemical peeling
is done by the doctor by using acids in liquid form and of different density (strong, medium, weak) that are applied locally on the surface of skin for a certain period of time and afterwards they are suppressed. Treatment is repeated for 4 to 6 times in periods of 7-10 days. By this process dead skin cells are removed, regeneration of the skin is accomplished and the skin becomes brighter and softer.
The smoothness of skin abnormalities is performed by using LASER
(it concerns scars caused by acne as well) and besides removing dead skin cells, selective 'shrinking' of the fibers of skin collagen-elastin is achieved leading to the disappearance of thin wrinkles of the face. After these treatments sun exposure is restricted and the use of sun blockers is demanded.
Other methods for correcting facial wrinkles are the injective materials: Fat of the same person that can fill (Lipofilling) deep wrinkles of the face, various substances such as collagen, hyaluronic acid, viscoelastic gel, polytetrafluoroethylene etc. Here we can mention botulinum toxin that acts in the form of 'palsy' on the muscles of the face and has a reversible effect.
ΧΑΡΗΣ ΓΕΡΕΜΠΑΚΑΝΗΣ