Hyaluronic acid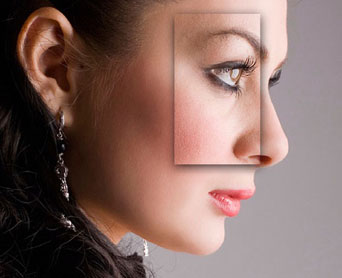 Hyaluronic acid
is a
natural hydrophilic component of skin
that controls the content of water, decelerates dispersion of water from the dermis area to the skin increasing the hydration of the skin, transfers proteins, increases skin resistance to harmful external factors, prevents the transformation of soluble collagen to insoluble and
enhances the regenerative and healing capacity of the skin.
These qualities make hyaluronic acid ideal not only for the treatment of age wrinkles but for lip augmentation as implant as well. Thus, it is being used to mesolifting either by itself either by combination with multivitamins, giving to the skin volume, natural elasticity, tightening and deep hydration.
The treatment of wrinkles
is achieved by
injecting hyaluronic acid
. The procedure is painless as the advanced products contain local anesthetic. The result is immediate and it improves 2-3 days later, just when dispersion to the skin is completed. Abstention of daily activities is not required and there are hardly any side effects. The process of injecting hyaluronic acid can be repeated after 10-12 months. However, intermediate complementary therapies are not prohibitive. The area that this process can be applied to is the whole face wherever there are wrinkles, scars or volume loss.
Hyaluronic acid is being used as crème, gel, spray or compress with the form of saturated bandage after invasive or non-invasive face regeneration techniques such as chemical peeling, dermabrasion, laser resurfacing, microdermabrassion, non-invasive laser resurfacing. Generally, it is very effective for the healing of the skin after injuries, scrapes, burn, surgical incisions etc.
We could say that it is a completely safe, tested and solid material by any way or form used for improving and restoring skin problems.
ΧΑΡΗΣ ΓΕΡΕΜΠΑΚΑΝΗΣ